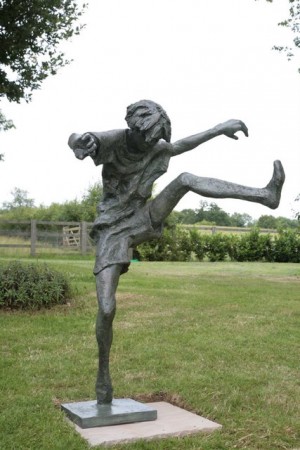 In her 80th year Rubinstein completed two life sized sculptures which have been specifically commissioned from  smaller works, Makarova the Russian ballerina and Exuberance an excited youth kicking the air with joy.
With the assistance of the Ryman & Leader Studio at Newbury, the pieces were scaled up to five feet high allowing Rubinstein to concentrate on the detail of the final clays prior to mould making.
The works are cast in bronze resin and are suitable for siting in garden landscapes as well as indoors.
The artist has agreed that these sculptures may be produced as a limited edition of six of each. The first commissions have been delivered leaving opportunity for a further five.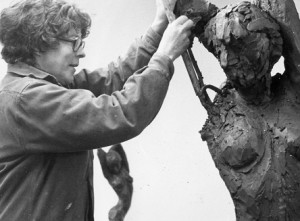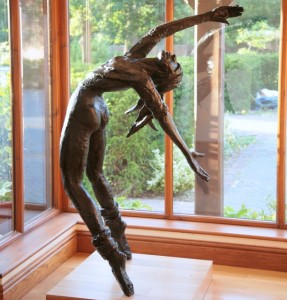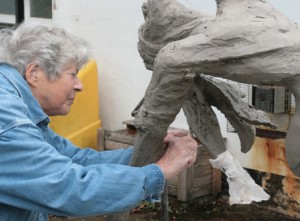 Examples of Rubinstein's work can be seen at The Gallery at Parndon Mill and the life size figures may be viewed by arrangement.