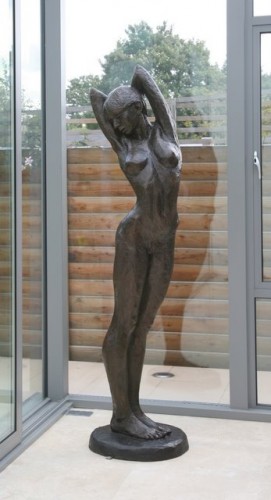 Gerda Rubinstein has historic links with Harlow through her early commissions from Sir Frederick Gibberd and the Harlow Arts Trust.
Four works can be found in the renowned Harlow Sculpture collection and a further three at the Gibberd Garden. A centre piece at the Gibberd Garden is Rubinstein's "Lucinda" a seven feet tall female nude.
Commissioned by Sir Frederick in 1979 the work has recently undergone restoration by the artist and moulds have been taken.
The first cast from the edition of ten has been sited in the garden and a further two have been purchased.
From the remaining seven there is still the opportunity to commission further pieces in either bronze or marble resin. Please contact The Gallery at Pardon Mill for a quotation.